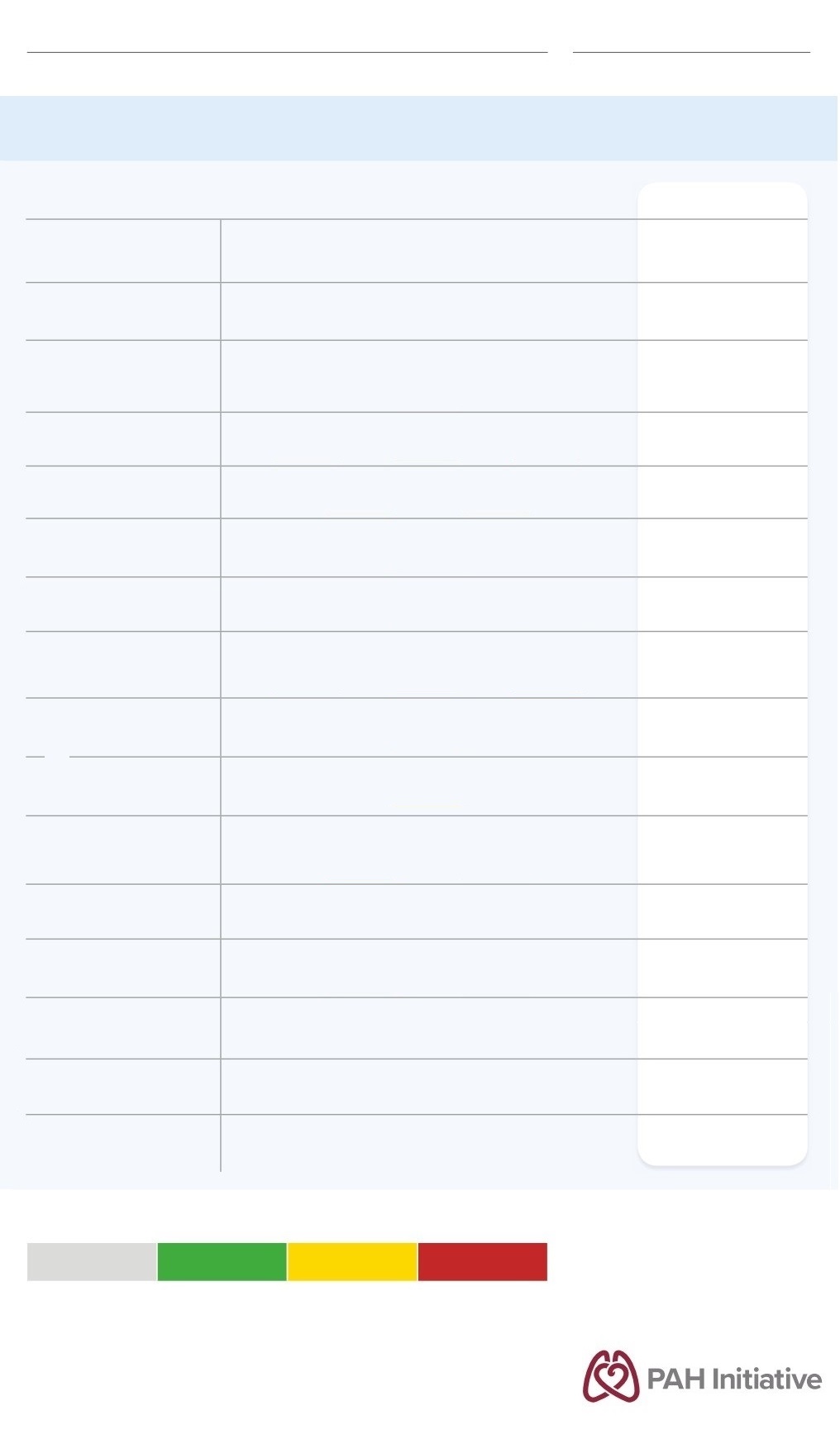 ℹTo save a PDF:
Click "Print", and select "Print to PDF"
REVEAL 2.0 Risk Calculator
Select all variables that apply. A minimum of 7 variables are required to generate a score. Calculation accuracy increases with more selections.
Demographics -
Male age > 60 years
eGFR<60mL/min/1.73m&sup2 or renal insufficiency
NYHA/WHO
Functional Class
All-Cause Hospitalizations ≤ 6 mo
Pericardial Effusion on Echocardiogram
% predicted DLCO ≤40
mRAP >20 mm Hg Within 1 Year
PVR < 5 Wood units on right heart catheterization
Sponsored by United Therapeutics
Committed to Improving the Lives of Patients
All use subject to terms and conditions at www.unither.com/terms.html
APAH=associated pulmonary arterial hypertension; BNP=B-type natriuretic peptide; BPM=beats per minute; CTD=connective tissue disease;DLCO=diffusing capacity of the lung for carbon monoxide; eGFR=estimated glomerular filtration rate; FPAH=familial pulmonary atrial hypertension; HR=heart rate; mRAP=mean right arterial pressure; NT-proBNP=N-terminal pro-B-type natriuretic peptide; NYHA=New York Heart Association; PAH=pulmonary arterial hypertension; PoPH=portopulmonary hypertension; PVR=pulmonary vascular resistance; REVEAL=Registry to EValuate Early And Long-term pulmonary arterial hypertension disease management; SBP=systolic blood pressure; WHO=World Health Organization
Reference: Benza RL, et al. Chest. 2019;156(2):323-337.
©2020 United Therapeutics Corporation. All rights reserved. US-DS-0551